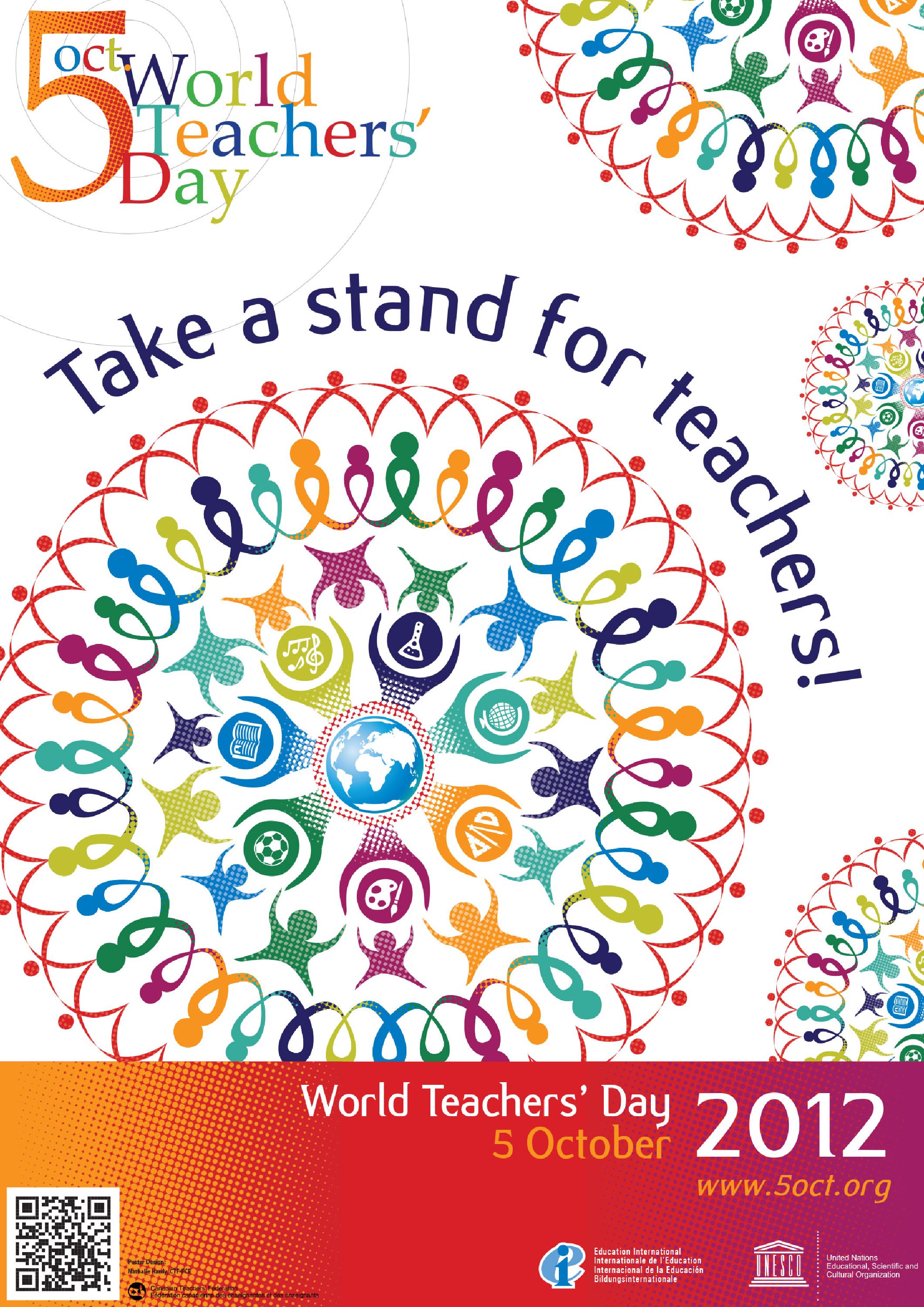 Today, the 5th October, is the day that the
UNESCO
has set to pay
homage
and to claim for better conditions for teachers all over the world. I really think that we should take care of
teachers
and specially of the
educative systems
of our countries; so that all our children are able to receive a good education, an education that will help them be the
best person possible in the future.
These days, in which education is being looked at from
economical
points of view rather than pedagogical or teaching ones, we as teachers have to stand for ourselves and make people trust us, because we really do know what is the
best way to teach students
and
how the educative system should work.
As a teacher, I like to be optimistic, so I'm going to leave you a picture of a teacher so that we can laugh a little:
What do you have to
say
to take a stand for teachers??
Leave your comments and celebrate with us!!!
I want to dedicate this post to all my mates, but specially to a great teacher, my friend Carlos.